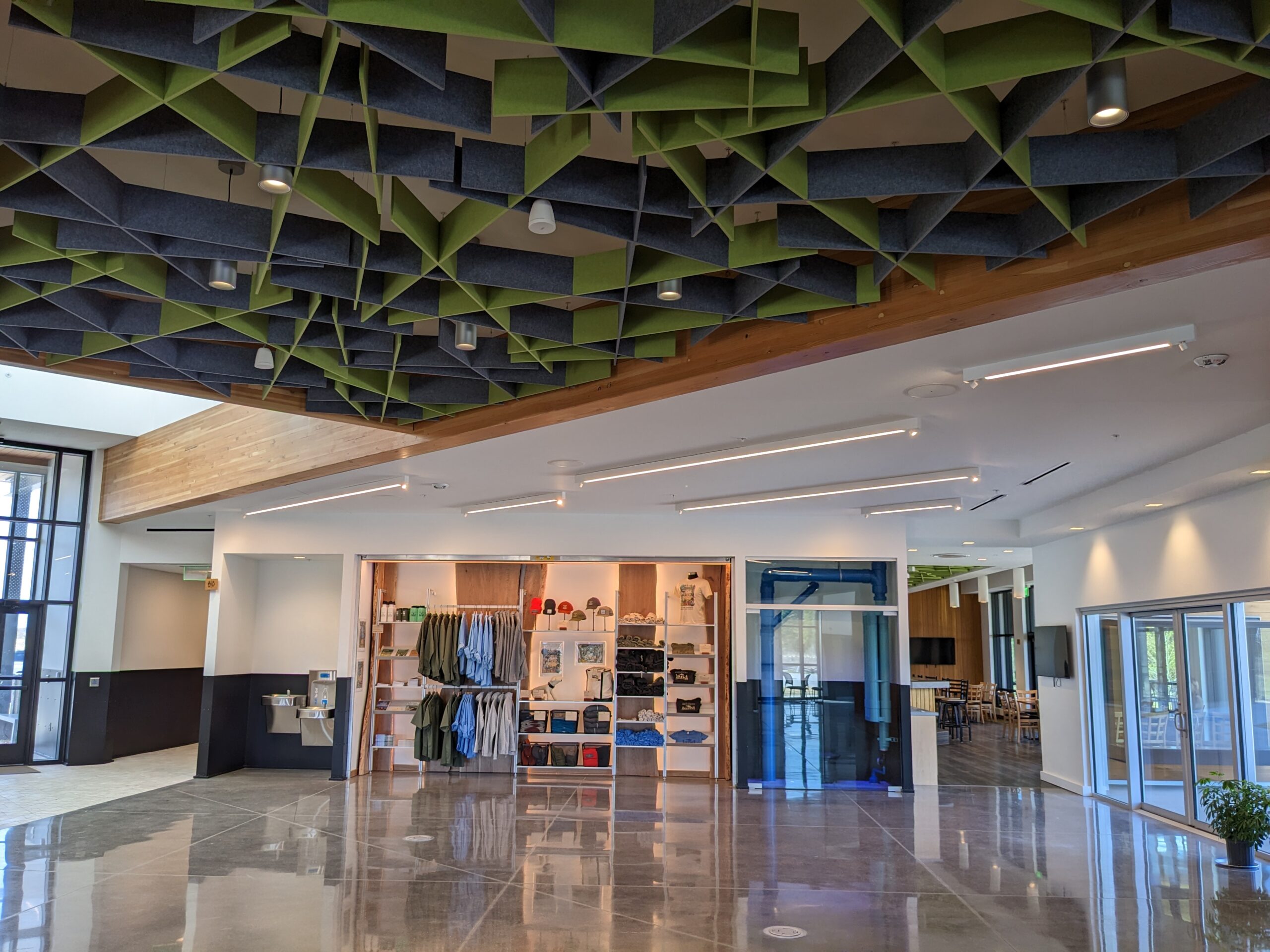 AV Technology Helps Empower the Work of Land Conservation
Usually, when we think of land conservation, the first thing that comes to mind is not necessarily technology. But when the Grand Traverse Regional Land Conservancy set about to establish a new headquarters building, they knew that meeting spaces would need to reflect the core values of their land conservation charter, but that some technology would be required around the facility in order to make sure that the staff could effectively carry out their mission. AV technology was going to play a critical role in the work of land conservation.
Three Spaces: Defining the Vision
HAV Design was brought in to help David Foote and the rest of his team figure out how to best incorporate the needed technology into their new facility. The facility had three primary areas in which technology would be needed: the conservation room (a large meeting space), a gallery space, and a bar/patio space. The challenge for HAV Design was to come up with a system that would allow the technology to be effectively used in the space while simultaneously blending in and complementing the space too.
The Solution: Connectivity Between Spaces and Flexibility
HAV Design put together a powerful, yet simple AV system with large format projection screen and projector microphones speakers and video inputs and outputs that would allow the system to be used for large board meetings, group meetings and other events that would flow between all three spaces. The flexible available IP solution allows signals to be passed between the various rooms so that all events both large and small can utilize each of the three distinct spaces either individually or combined together.
The result is a easy to use yet flexible AV system that does everything that the land conservancy had envisioned and more. To learn more about the Land Conservancy's work, visit their website or get in touch.