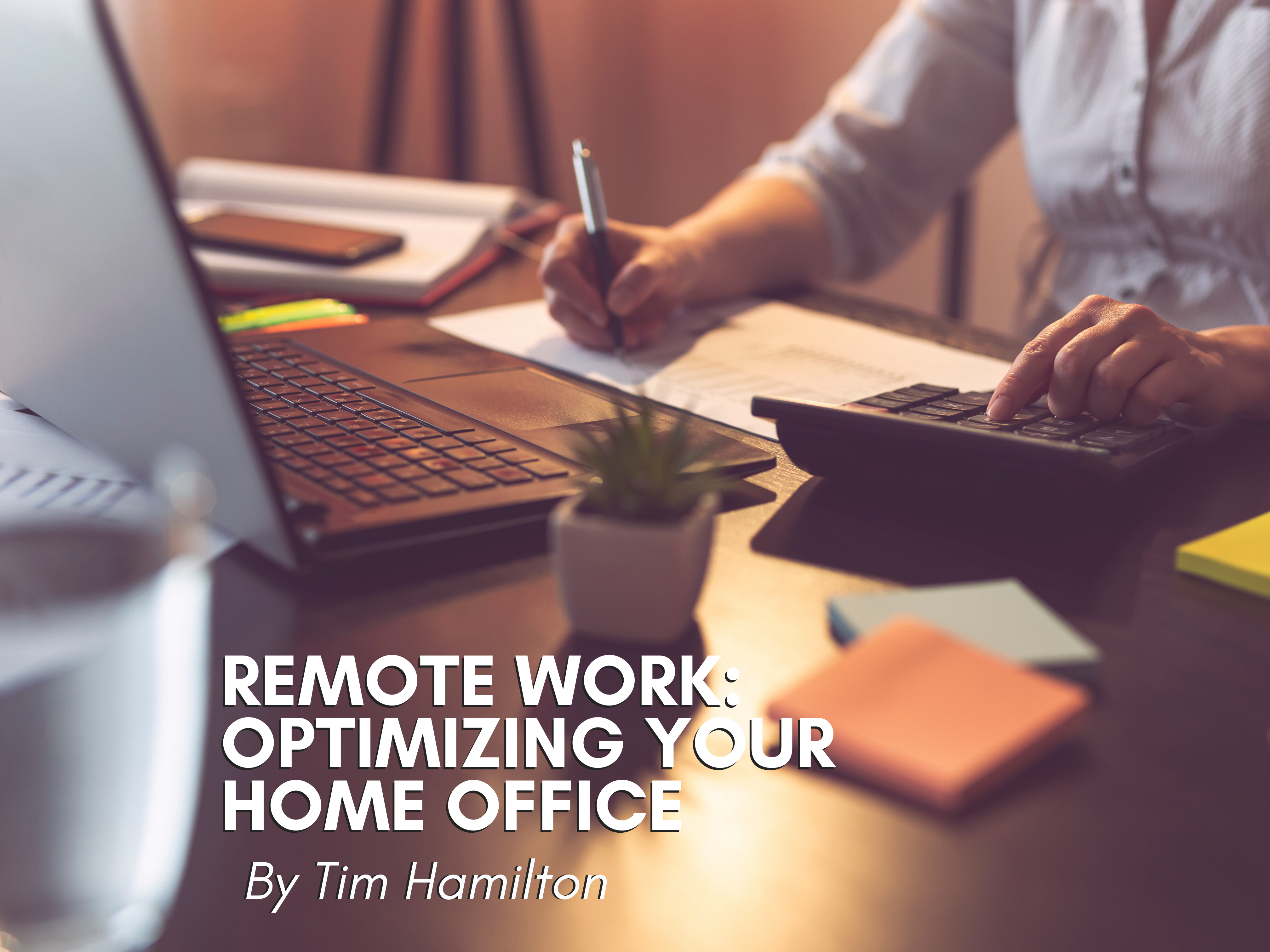 Remote Work and Digital Transformation are Here
The COVID-19 pandemic has forced large swathes of our global economy to move toward remote work and digital transformation. Stock prices in Zoom, a popular video conferencing platform spiked recently, and even institutions that have successfully avoided a digital transformation (such as higher education) are being forced to make significant changes.
Whether or not many of us are prepared to make the shift to online work, learning, and collaboration, and whether our home offices–if we have one–are set up to help us be successful is an open question.
Design Rules for Large Spaces Apply to Home Offices
The good news is that getting set up for success while working out of your home office doesn't need to be overwhelming or cost prohibitive. Along with the Hamilton AV Design team, I've spent years designing solutions for much larger spaces. But many of the same principles for design apply even to a small home office: connectivity, ease of use, lighting, sound.
5 Ways to Optimize your Home Office for Remote Work
To help you get the most out of your space, here are five no-fail ways to optimize your home office from an audio visual design standpoint:
Make sure you have solid internet connections. Assuming you have a high speed connection, wireless connections are easy for connecting anywhere in the house, but if you have to access lots of files, a wired connection can be a big production saver. If you have to go wireless, make sure your access points and router are current and reboot them about once per week.
Invest in an external monitor. If you're working on a laptop and don't have an external monitor, make the investment.  Productivity is so much better with the second (or third) display.
Improve the sound of your room. Phone calls and Zoom meetings work better when your room sounds good. Make sure your office space has enough soft materials and surfaces so you don't sound like you're always talking through an aluminum can.
Get a headset microphone. The onboard microphone on your computer may sound ok, but a headset microphone will almost always sound better.  Even a $20 or $30 headset mic usually sounds better than your computer microphone.  If you talk a lot, spend the extra money and get a headset that you'll be comfortable wearing for multiple hours.
Find your light. If you will be on video calls, try to position your computer for good lighting. If you are fortunate enough to have a window in your office space, position your computer so the light from the window is in front of you and

not

behind. Turn off overhead lights if at all possible and supplement with some small LED lights on either side of your monitor if necessary. Good lighting is key to good video, and you still want to put your best "foot" forward even if it is a video call.
Be well, and if you have any questions about your home office or how to do your best work while working remotely, don't hesitate to reach out.